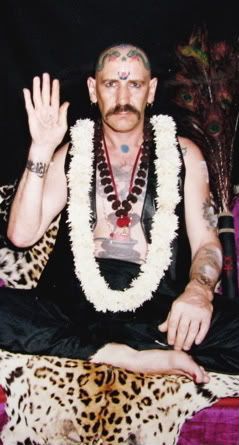 http://www.youtube.com/watch?v=P7tlg_HiZsc
http://www.youtube.com/watch?v=bWLqu5DWtbw
http://www.youtube.com/watch?v=jtiWFkyvh4o
http://www.youtube.com/watch?v=J__kLNLIPpA
Whatever keeps
your mind quiet
is meditation.
I've always known that
one man can bring the
whole thing crashing down.
If I see it
I've got to
deal with it.
When you see it
you have to
deal with me.
When the economy crashes and the electricity goes out, how are you going to 'pass the buck'? There won't be a 'buck' to pass. Therefore, you will be in my position.
I make everyone
like myself.
I have nothing else.
My madness
will cure
your madness!
The two
most loaded words;
God & money.
There's a big difference between intelligence & smart. Smart people do very well at school. They pick up what they're taught very fast. Intelligence gets the answers from within. Intelligence cannot be taught.