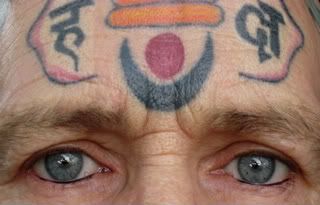 When you look
through the eyes
of perfection,
isn't everything
perfect?
Necessities
demand
attention.
Giving attention
to the unnecessary
weakens the mind.
We all depend
on the breath
entering your body
for our existence
in your dream.
There is no such thing
as a person. It is a
figment of your imagination;
a bundle of hopes, dreams,
desires & memories.
Reincarnation
is for the
ignorant, for the
simple fact that
only ignorance can
incarnate.
Wisdom knows better!
How long has that
idea
been around - 'The American Dream'? Where did it come from? In order to dream you have to be asleep, likewise with the American Dream.
Thank goodness for the
cold, hard facts
or you would have been
stuck in a dream
for Eternity!
The
cold, hard
facts
are
the Guru.