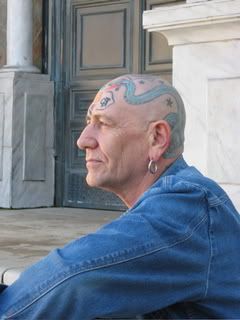 One has to teach themselves
how to live with the traumas
that life creates.
All military industrial complexes
ultimately eat themselves.
The Planet has become
a 'free-fire zone'!
The Elements
are the
ultimate military.
Mans' military kills. Once it runs out of enemies to kill, it will turn upon itself. The Elemental military can destroy mankind, still survive and not 'blink-an-eye'.
Tell
the Sun
to stop
exploding.
Nature makes an exception at times.
That exception is labeled
'a miracle'.
You can only write what you can hear. If you don't know how to listen, you will have nothing to write about.
Something
has to happen
outside of the
imagination of
man.