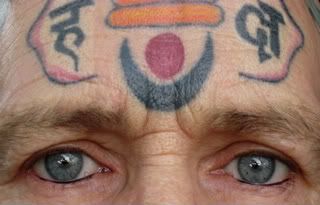 https://www.youtube.com/watch?v=KMB8Lslegmc
https://www.youtube.com/watch?v=1DmQygllvVM
http://www.youtube.com/watch?v=bWLqu5DWtbw
http://www.youtube.com/watch?v=jtiWFkyvh4o
http://www.youtube.com/watch?v=J__kLNLIPpA
https://www.youtube.com/watch?v=P7tlg_HiZsc
I had to give up the world that I knew to come here. Everyone is going to have to give up the world that they knew. Better to give up your toys willingly than have them taken away, kicking & screaming.
A bunch of crooks
are running the show
but not for long.
Personal
Universal
Desireless
Devotion
Nishkarma
Bhakti
My loss
is
my gain
Lazy people
have no
access to joy.
When the work's done,
why would I come out
of the transcendence?
There's a lot of work to do.
Were that not to be the case,
why would you waste your time
reading these words?
Anyone who is in debt
obviously failed the
test of Trust.
Convenience
makes one
weak.
You won't ever know how
strong your desire to live is
until your survival is at stake.