http://www.youtube.com/watch?v=bWLqu5DWtbw
http://www.youtube.com/watch?v=jtiWFkyvh4o
http://www.youtube.com/watch?v=J__kLNLIPpA
http://www.youtube.com/watch?v=P7tlg_HiZsc
Life doesn't make
much sense without
the space.
Staying open to the unknown
in life
is the formula
for living life to
its fullest.
Once you fill up
all your time,
you're out of it!
In my life,
anything that
isn't positive
gets the axe.
MY
LOSS
IS
MY
GAIN.
Without the spaces
there would be
no more music.
HAM SAH
All roads lead
back to the Self.
You can ask yourself, from now to doomsday, who am I? Interest and honesty is all you need. Welcome dead earnest into your life and you can't fail. Trying to find who you are is endless. Much faster to find out what you're not but be warned, it's the most dangerous inquiry you will set upon.
Tell me something
about yourself
that someone
didn't tell you
or you read in a book.
There is no such thing as enlightenment. There is only ignorance. Destroy ignorance & what's left is THAT. Better make sure you're ready for it. It may not be what you are looking for.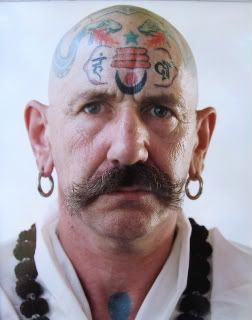 When you want to
put your Trust
into something,
put it into the Unknown.
It will never let you down.
Create Heaven on Earth
then there is no
need to go anywhere.
The Universal Law is
as above so below,
as below so above.
What makes you think
that Heaven will be
better than here?
There are
no free rides.
It's fly
or die.
One weak link
will let you down.
Everyone will get an opportunity
for your, so-called, Enlightenment.
I AM
not here to
win friends &
influence people.
When asked a question & you start off your reply with "I think", then it's guaranteed you don't know. Therefore it is better to hold your tongue so it doesn't stir up confusion.