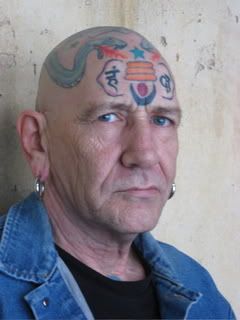 War will not stop
until man has had
enough of it.
(& obviously that time
is not here yet)
All arrogance hides
is insecurity.
Look at it this way; I'm presuming you have the courage, You are fucked, of that there is no doubt. Look at your society. Knowing that to be fact, what would you do for your fellow countrymen?
As a dog owner, so to speak, you are responsible for the actions of your dog. Likewise, with your children. You are also responsible for the actions of you governments. Everything they do is in your name. Simply saying "Not in my name!" will not cut the cake. Only your actions are entitled to say that.
Talk
is
cheap.
Greedy people
talk a lot.