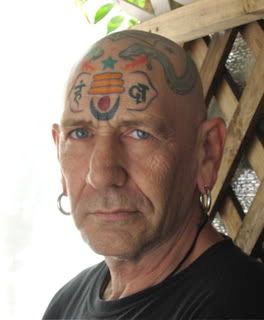 After the event,
if it's possible
to go back to
'business as usual';
that's not it.
Once your 'inner bank'
is broke ~ that's it!
SADHANA
is examining
ones' life
and asking,
"Is this any use to me?"
One has to find
something
about the world
that
interests
them.
Everyone
gets
the
results
of
their
actions.
God told me to tattoo the Truth on my head. What you see in the world is the result of that action. He didn't tell me I was a world savior!
The more rules there are
the more rotten & corrupt
it is.