I want for others what
I want for myself. Then
want
becomes a strength
not a weakness.
If it can't be
applied in daily life
it is not the Truth.
Haven't you ever wondered
if that 'thought'
was yours or not?
I manifested my own uniqueness.
I was quite shocked when I was seen as insane.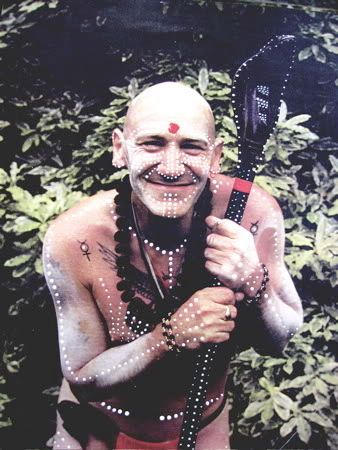 MY MADNESS WILL CURE YOUR MADNESS ©
I AM the head of an ancient lineage of crazies.
No followers
just one long line.
After the I AM
what else can
man come up with?
I AM is the Primal Concept.
All concepts thereafter are
lesser to one degree or another.
The mind makes love to itself and conceives. A mind 'fetus' is called a concept. When you act on them they become your responsibility.
The Society
that you live in
is responsible for the
mental pictures called
concepts.