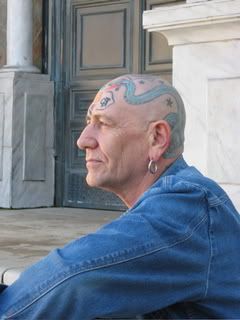 https://www.youtube.com/watch?v=KMB8Lslegmc
https://www.youtube.com/watch?v=1DmQygllvVM
http://www.youtube.com/watch?v=bWLqu5DWtbw
http://www.youtube.com/watch?v=jtiWFkyvh4o
http://www.youtube.com/watch?v=J__kLNLIPpA
http://www.youtube.com/watch?v=P7tlg_HiZsc
I AM
not merely
an actor on the
stage of life.
I AM
what makes
it all
possible.
I AM
not
merely the throne
but the
Power behind it.
Now that you know that,
you may see me as you wish.
Isn't it interesting,
in my world I AM the King.
In your world, I AM the fool.
That is of no concern to me,
Will you be able say the same
when the tables are turned?
The last
shall be first.
The first
shall be last.
If you are at the back of the queue
& you'd like to be at the front,
it's easy. Turn around.
The queue will disappear.
You will then be
in your rightful place.
Were you to realize
the power of your vote
you wouldn't waste it.
I AM
the Prince of Peace.
I will not be thwarted.
To become
truly enlightened
it will cost you
your life
as you know it.
No one ever knows
what they are attached to
until it is taken away from them.
To stay stable
amidst all diversity
is a great achievement.
Life is like the merry-go-round at the show. You pay your money and you climb aboard. Once you've had your monies worth you can no longer go round & round.
When the person you
believe yourself
to be dies,
you will be free of it.