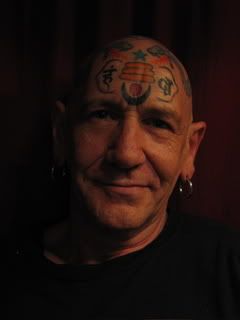 https://www.youtube.com/watch?v=KMB8Lslegmc
https://www.youtube.com/watch?v=1DmQygllvVM
http://www.youtube.com/watch?v=bWLqu5DWtbw
http://www.youtube.com/watch?v=jtiWFkyvh4o
http://www.youtube.com/watch?v=J__kLNLIPpA
http://www.youtube.com/watch?v=P7tlg_HiZsc
The Guru introduces you to God,
then lets you get on with it.
You can have a
direct relationship with God.
You don't need a 'go-between'.
Religion is a 'go-between'.
You try getting away from that!
All the laws of Nature
that have been broken;
there will be retribution for it.
After all I've
been through in life,
you'd think I'd be of
some benefit to Society.
Wrong!
Love is
for its' own sake.
'Do not forsake me..'
That's become
an excuse now;
to say,
"I'm only human!"
One creates
all their own problems
through what they entertain.
Be careful who you
invite to the party.
Equality consciousness
starts at home.
I'll leave the construction business to you.
I'm in the destruction business.
I AM THE DESTROYER OF IGNORANCE.