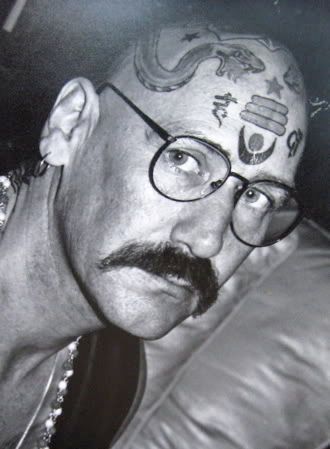 Always leave yourself enough time.
One day you will need it.
Everyone has a pre-conceived idea
of the length of time that they
would, realistically, like to live to.
At 15, the 85 year-old says,
"Just a few more years, please!"
All of the idiots who have said to me, "I'm not afraid of dying!"..my answer to that was, "Apart from your
ideas
about death - tell me about it. I'm interested."
I claim my own on deathbeds, from freeways to waterbeds. Just because you sleep on a waterbed doesn't mean that the God of Death is not going to visit you! He visited one who had a bed made of solid gold.
Death
has
no
discrimination!
It isn't 'all or nothing' with death. It's simply ALL. Realize that and you'll end up as a nobody and a nothing. It's the only security there is.
Become something
and you're in
for it!
MY MADNESS
WILL
CURE
YOUR MADNESS!
I once heard a conversation between an Australian Aborigine and a white fella'. The black fella' said, "One day, you white bastards, will be coming to us to learn how to survive!"
People are emotionally tied
to their culture.