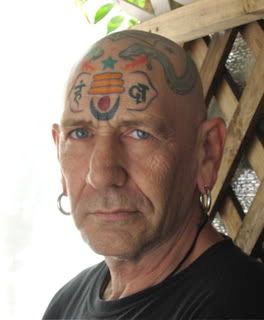 Awareness
is a big
responsibility.
There is a difference
between liberal &
lack of discipline.
Give stupidity a little bit of power
and you have a problem on your hands.
Attention
is
power.
Manifested Power.
Instability of mind + power = disaster!
One of the
hardest aspects
of the work
is to sit
and do
nothing.
If we are all different
then why do we all
chase pleasure
and run away from pain?
It's the
idea
of Enlightenment
that gets in the way of it.
I have investigated many, many things
and they all lead back to the same place.