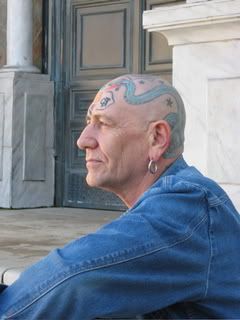 Reincarnation is
not
of the body & the person.
Once that's dead
it's gone forever ~ Amen!
Ideas & thoughts
are what reincarnate.
Look to your own mind
and see how many times
the same thought has arisen,
in your life.
Once one knows that
coming & going are
Godly;
what need is there
of
concern?
The weak
are purposely 'helped'
into power positions.
The
unseen
manipulate them
at will.
Politics were not designed for the benefit of the people. You elect a politician and send him to Congress with the expectation that he is going to represent your welfare. When you find out that he's not representing your welfare then there's only one other move one the board. Go there and represent yourself.
RE- PRE- SENT
When there is
no will to do it
there is no way.
How do people live without it?
WHAT IS IT?
You can't live without it,
therefore you are forced & compelled
to live with it?
WHAT IS IT.
You can run around the world
your whole life looking for it &
you will not find it.
You can chase happiness
your whole life.
The reality is;
you are running
away from misery.
I AM
not
to be found
in books.
I make
books
possible.
When the two voids become one,
then you will know who I AM.
The real work happens
when one
silences the mind.
The world is
a miserable place
without happy people.
Happy people
don't rely on
things
to maintain their happiness.