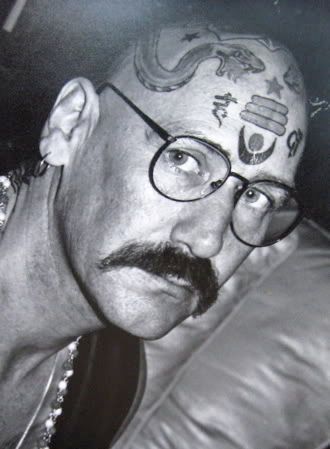 Breaking
the laws of Nature
has repercussions.
The Australian Aborigine, according to Social Anthropologists, lived in Australia for 40,000 years (minimum). That being true, Guru Om says, "They broke a law of Nature. The repercussion of that came in the form of a devastating invasion. The white alien was as devastating as the 'sky-alien' will be to the white alien."
Mans' arrogance comes about because he has no predator that sees him as a food supply. Whether you eat meat or not is of no consequence to me. A law of Nature is;
those who eat cows will in turn be eaten.

Know that
'that can't happen',

generally does.
You have two bodies; the 'small-body' made out of Earth, Water, Fire & Air is non-different than your other body which you call the World.
DUALITY::TWO
When your 'small-body' is sick it demands attention in the form of medicine. When your 'big-body' gets sick it also demands attention. Study the symptoms of the Worlds' sicknesses and they will lead you to the cure.
I AM
THE CURE-ALL,
THE BE-ALL &
THE END-ALL
OF EVERYTHING.
Use your disaster
wisely
and you won't make the
mistake again.
Re-incarnation
is for fools.
The definition of a fool
is one who imagines
he is born,
over and over again.
When you become
a prisoner of the
intellect,
you are reduced
to a jailer.
Put a man in a cage for 30 years
and he will think long and hard.
I don't see how man can live without the animals. Animals are meant to be looked after...not eaten! You look after your animals because you can't live without them. Only a fool would eat them!
Does the fruit hang around, on a tree, wondering if it will hurt when it hits the ground?