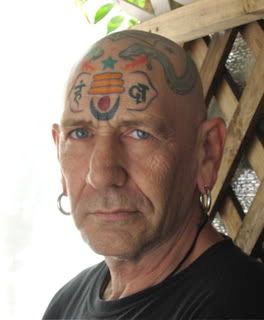 The unknown
gives no
warning.
I was a gardener
in the Garden of Eden.
I made sure no weeds grew there.
It's hard to tell the difference between a raving lunatic & an enlightened Being.
I tattooed the Truth on my forehead, Am I an enlightened Being or a raving lunatic? You decide, it's your life.
Recognize you,
recognize me.
I come from
the Silence
to set your free.