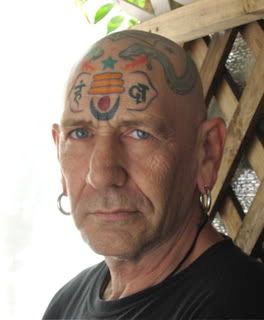 What am I not aware of,
that I need to be aware of,
to improve the quality of my life, now?
A man once said to the Guru, "How can I find God?"
The Guru replied, "Where are you going this evening?"
"To a party."replied the man.
Said the Guru, "Good. While you're at the party have a look around the room. When you find the one without a head, you will have found God."
Belief systems
will separate
you from God.
God exists
in feelings.
I don't believe
or disbelieve
in God.
The fact is,
God is because I AM
I AM because God is.
Is is not possible
to believe in yourself
and deny God.
You can't have
your cake & eat it,
much as you'd like to.
The non-believers create God
by refusing to believe.
G R A T I T U D E
If you don't understand the language,
how can you derive joy out of it?
Once you understand
the language of love
you understand
all languages.
Fortunate;
one of the
aspects of Gratitude.
In order for
things to change,
the pendulum has to stop.