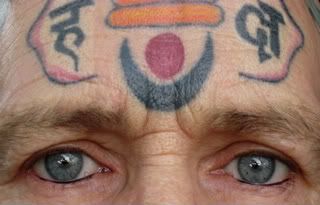 http://www.youtube.com/watch?v=Cs19_cSXbhk&feature=channel_video_title
http://www.youtube.com/watch?v=bWLqu5DWtbw
http://www.youtube.com/watch?v=jtiWFkyvh4o
http://www.youtube.com/watch?v=J__kLNLIPpA
How can I ever function
in the world for myself?
Take a look at my forehead.
How can I support the people
when the people won't support me?
You can't have a one-sided coin.
You better be good boys & girls or the Illuminati will get you. They'll come like a thief in the night & steal your mind.
They've stolen it
by destroying it.
If you want to
shape granite
you use a chisel.
If you want to
shape consciousness
you use Mercury.
Make
good use
of Time.
Timeless Beings make good use of Time.
They use it to free themselves from it.
You can only prepare for the expected.
The unexpected shatters the expected.
If you don't know what it is,
how can you prepare for it?